Terrazzo brings design flexibility not available in other flooring systems. Over the years, we've learned never to tell a designer or architect that "it can't be done" with terrazzo. Every time we thought terrazzo had design limitations, we were proven wrong. An unlimited color range coupled with a plethora of aggregate options from mother of pearl, to marble, to recycled glass; these are among the many advantages offered by terrazzo. Whether you're looking for a modern monochromatic look, or an artistic piece reminiscent of classic italian mosaics, or detailed artistic work with a photographic quality, terrazzo is your canvas.
Architect: CSHQA, Boise, Idaho
Terrazzo Contractor: Roman Mosaic and Tile Co. West Chester, Pennsylvania
Designer/Artist: Elizabeth Wolf, Boise, Idaho
Terrazzo was the flooring of choice for the Boise Airport terminal because it is durable and allows for many design possibilities. An airport terminal has a large amount of foot traffic, which necessitates a durable floor covering. The Boise Airport is owned by the City of Boise, and although public funds did not pay for the new terminal or the airport's overall expansion, the Airport Commission felt it was particularly important to show fiscal responsibility in using their funds. the higher initial installation cost of terrazzo was offset by inexpensive and easy daily maintenance Most likely the floor will never have to be replaced.
Terrazzo's other attractive feature is its design flexibility. From the earliest conceptions the architects had pictured a floor that looked like a flowing river. The city wanted the new terminal to be a gateway to the city and surrounding area, so the terminal was designed to reflect its setting - a river valley. Wide-open spaces and expressive architectural elements (including the undulating curves reflected in the ceiling soffits and in the terrazzo flooring pattern) flow from one functional space to another in a sequential order that instinctively guides a passenger through the building. In addition, the Airport Commission identified the circular portion of the floor under the three-story rotunda as a key focal point in the newly designed building. The artist-designed medallion image visually represents Boise and Idaho as a regional hub and provides directional orientation. In the center of the design, Idaho and contiguous sites are outlined as if on a map. the state flower, syringa, and the state bird, the mountain bluebird, are integrated into the image.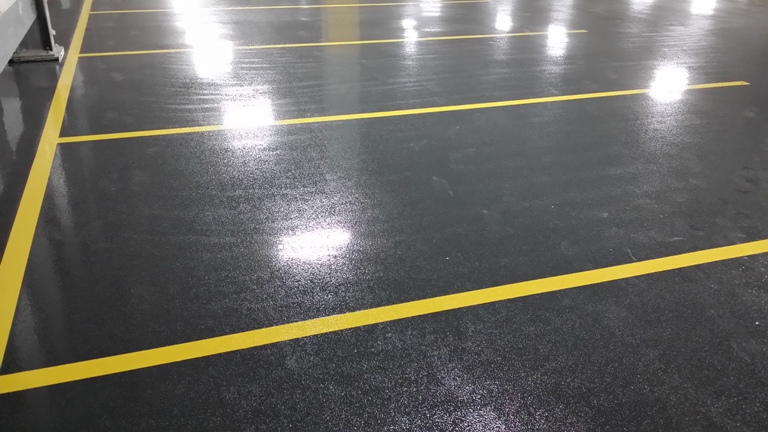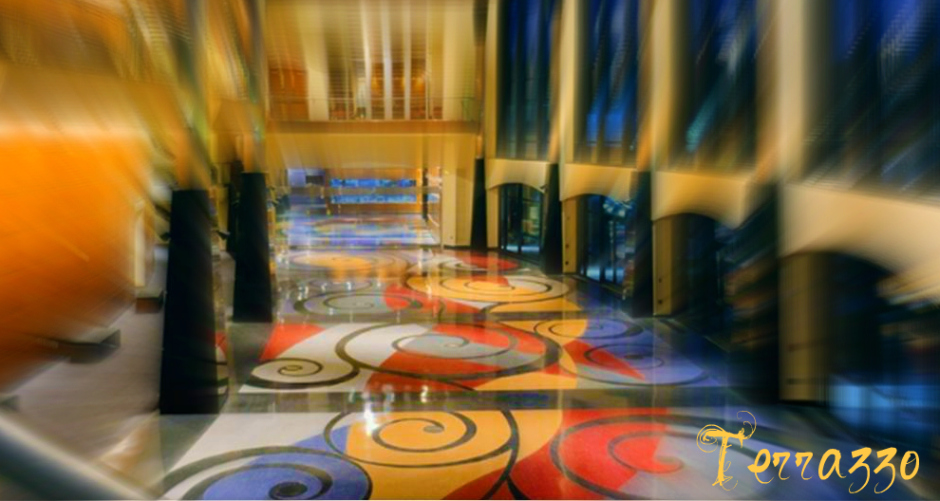 Clay Center for the Arts and Sciences
Architect: Calloway, Johnson, Moore West, Winston-Salem, North Carolina
Terrazzo Contractor: Roman Mosaic and Tile Company, Linthicum, Maryland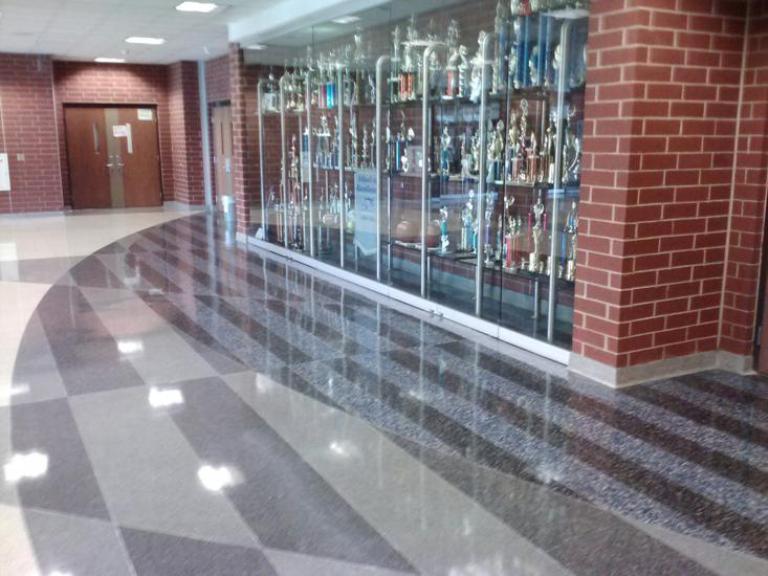 Central Crossing High School - Columbus Ohio
11,000 sq. ft. Five Colors Cast in place cove